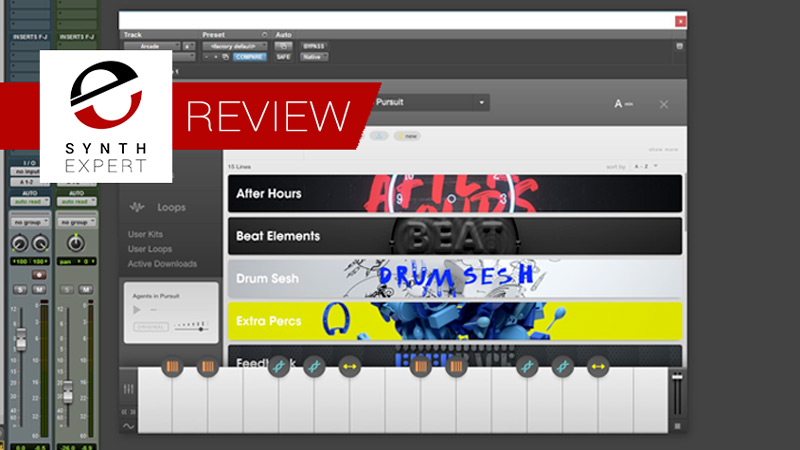 In this video review for Production Expert, Technical Editor James Ivey takes an extended look at Arcade, a loop and sample-based synthesiser from Output letting you see and hear just how Arcade lets you edit, tweak and craft your loops like no other VI has before. 
What is Arcade?
Arcade is a loop synthesizer with new content delivered every day and tools to transform it all so it sounds original and just like you. Arcade even works with your own loops, just drag them onto a performance key and start editing.
The Arcade Instrument moves far beyond just loop packs, delivering a playable instrument that lets you perform and manipulate loops in real time allowing you to work faster and be more creative with new product lines, kits, and loops arriving directly into the plugin.
The cloud-based browser organizes content into 3 levels: Product Lines, Kits, and Loops. You can search by keyword or tags, hear audio previews in your session's key and tempo, download only what you want directly inside your plugin.
The subscription is simple. $10 per month gets you everything. You can cancel at any time and any session you've built with Arcade will work forever. 
Arcade is planned to be a never-ending supply of new product lines and kits and loops
What Do You Get?
Right now Arcade comes fully loaded with all 15 new product lines. You can check out each sonic world as they continue to grow with more kits and loops. New lines will be added and are included with your subscription monthly.
Kits are curated presets of up to 15 loops. The White keys play loops. The black keys modify them. There are then 4 macro sliders to change their character of the Arcade session with 11 built-in effects, modulation while loop editing is just a click or two away.
There is also a free 100 day trial of Arcade available for you to try it in your own workflow, but be warned, the Arcade is a very addictive place for the creative loop maker to entre.