We cook chicken tenderloins at least once a week here at home and often it's a quick meal from the oven with some fresh green beans, asparagus or some other vegetable however, I decided a few days ago to brine some of these and cook them a little slower in the smoker to see how they'd turn out.
Up front, I can tell you that they are great!
I used the Lone Star Grillz 20×36 to smoke these and gave them a quick sear on the griddle over the firebox before I took them in. These were juicy, tender and bursting with flavor.
In this recipe, I'll show you what I did so you can do some of these at your house.
Step 1: Make the Brine
The trick to juicy, non-dry lean white chicken is brining and if you haven't tried it, you should.
Make a brine using ½ gallon of cold water, ½ cup of coarse kosher salt, and ½ cup brown sugar (the brown sugar adds some flavor but is optional).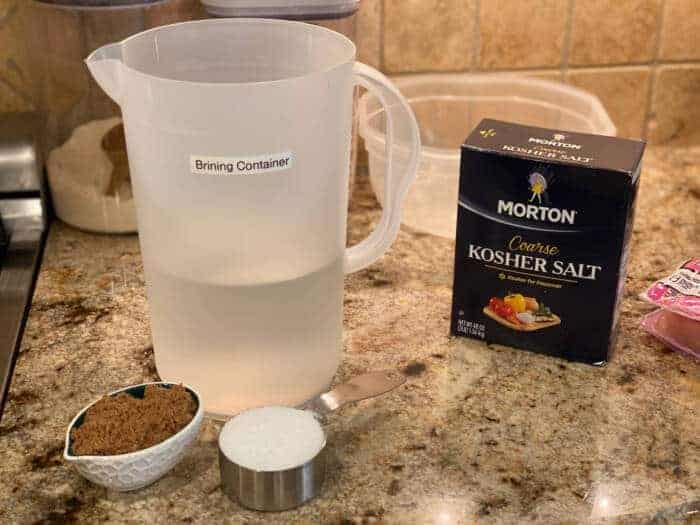 Pour the salt and brown sugar into the water and stir for about a minute or until the water becomes a clear amber color (you should be able to see through the surface of the water all the way to the bottom of the container)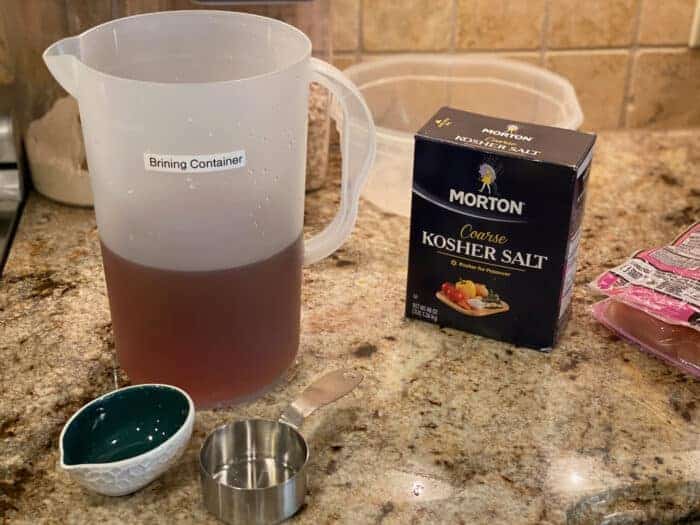 Step 2: Brine the Chicken
Place the tenderloins into a medium sized plastic/glass container.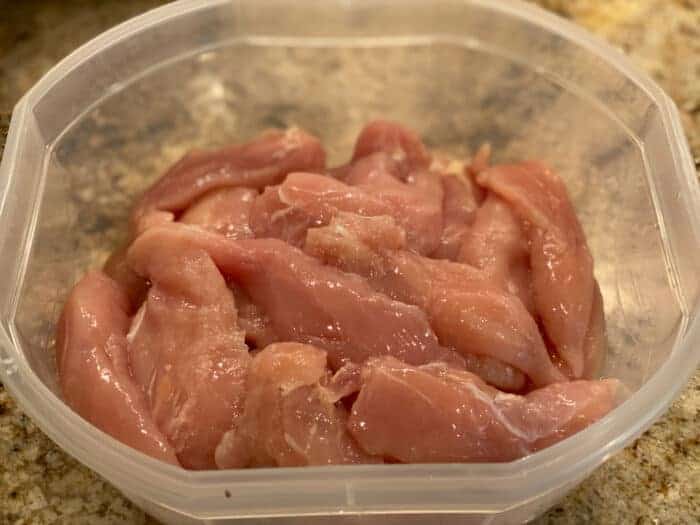 Pour the brine over the chicken to cover.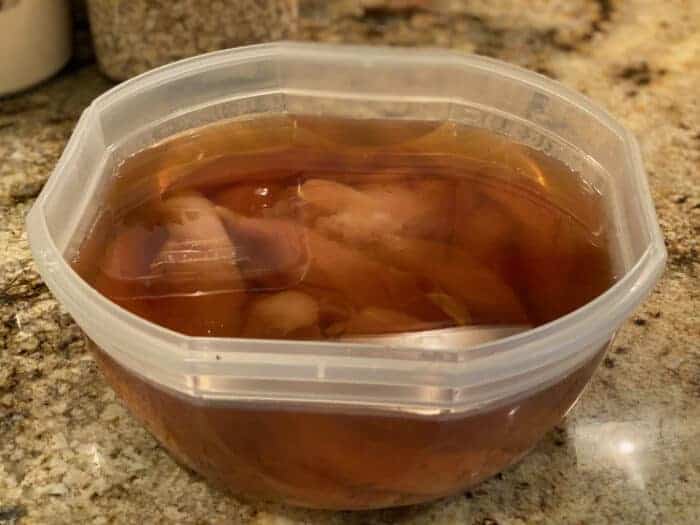 Lid it and place in the fridge for about 60-90 minutes. 60 minutes will do the trick if you're in a hurry.
When the brining process is complete, rinse the chicken one time in cold water.
Step 3: Seasoning
Lay the brined chicken out on a pan/rack if you have one otherwise you can just lay them out on parchment paper or a large sheet of foil.
Here's a stainless steel pan/rack I purchased a while back and I use it all the time.. it's great for carrying things out to the smoker AND for keeping the smoker cleaner. The rack holds the meat up off the bottom of the pan so the smoke can get under and around the meat while catching the drippings.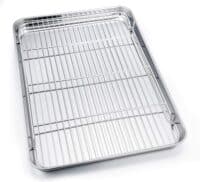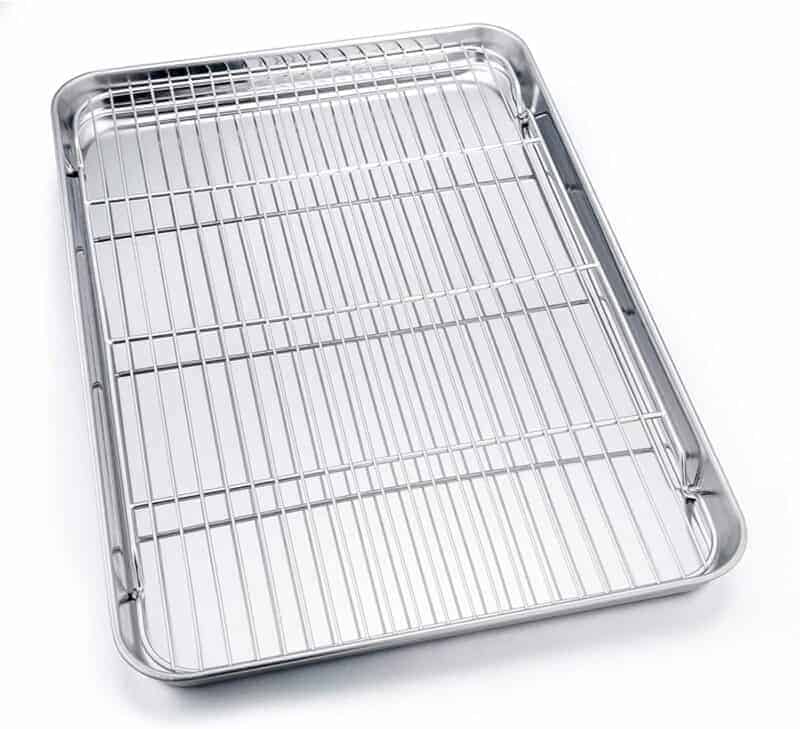 Tip: wrap the inside of the pan in foil and you'll only have to wash the rack when you're finished.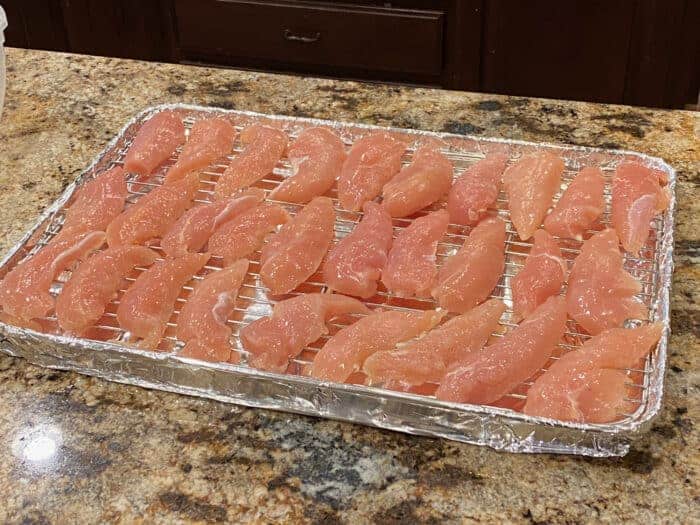 Lightly sprinkle my Texas style rub (Purchase formula here | Purchase bottled rub) on the top of the chicken. The chicken is salty enough at this point but the garlic, pepper and other ingredients in the Texas rub will really be great.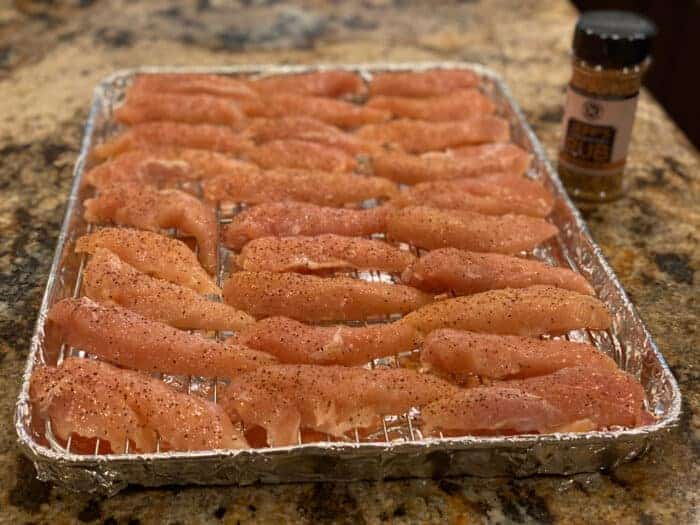 Step 4: Smoke 'Em
Set up your smoker for cooking at 225-240°F and if your smoker uses a water pan, fill it up. I used a mix of hickory and cherry but most other smoking woods will work just fine if that's what you have.
I used the Lone Star Grillz 20×36 for these but you can use any smoker as long as you maintain the correct temperature range and use the internal meat temperature to let you know when they are done.
I expect these to take about 80-90 minutes however, use a thermometer in case they take less or more time in your smoker.
Note: Lean white meat is "officially" done at 160 however, I usually remove them at 155 since they will continue cooking for a bit. In this recipe, I remove them from the smoker early to sear them on both sides and the high heat from the griddle, brings them up to 155-160°F.
Step 5: Quick Sear
When the chicken reaches about 135°F, if you have a griddle or a hot pan, throw them chicken tenderloins in and give them a quick sear. My griddle was 425°F so it only took about a minute on the first side and about 30 seconds on the other side.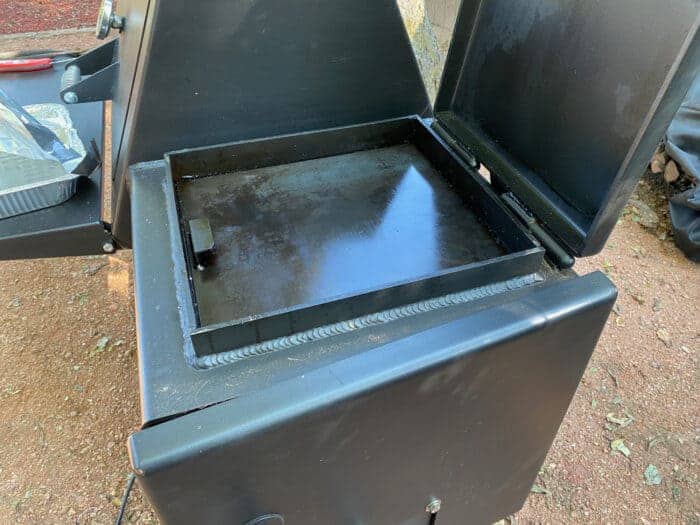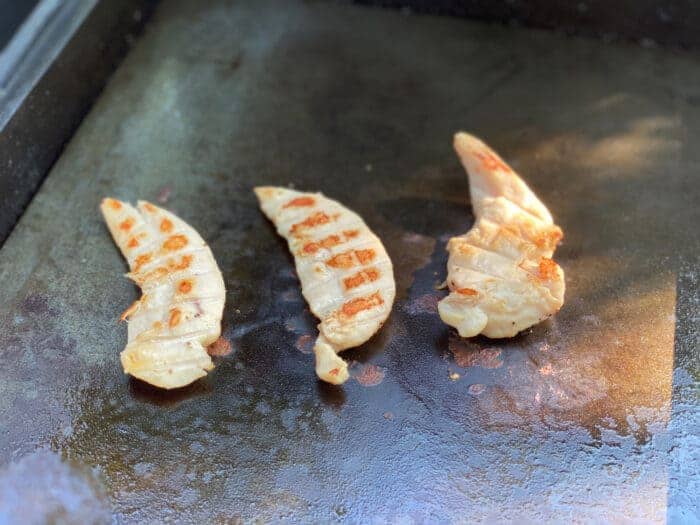 Make sure you have a Thermapen so you can read the temperature FAST and when they reach anywhere between 155 and 160°F, place them in a covered foil pan to keep them hot as they get finished.
Here's a picture of the thermapen checking temperature in a tri-tip since I didn't catch one with the chicken (one of the best tools I own).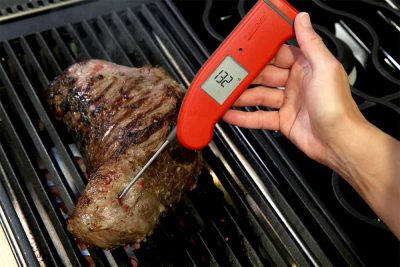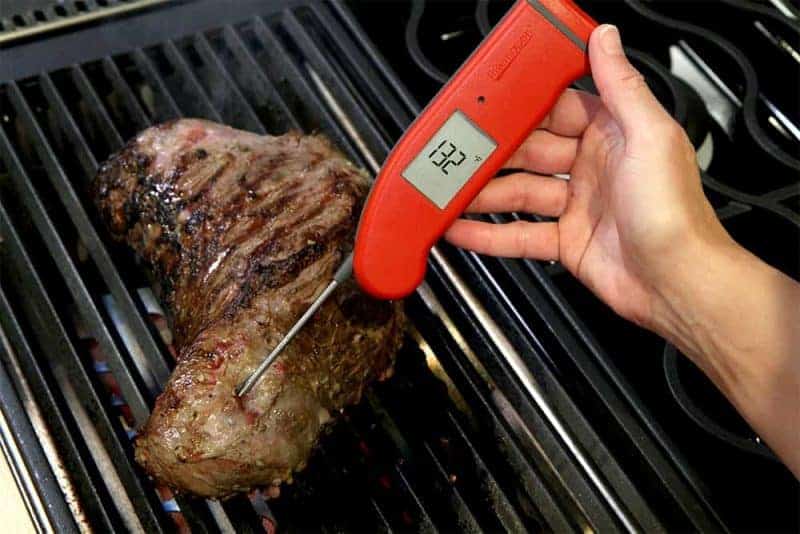 Step 6: Finish and Serve
Bring the pan of smoked chicken tenderloins into the house and serve 'em up.
I ate a few right out of the pan then, the next day, I made a sandwich using smoked chicken, melted Havarti, melted Monterey jack, pickles, jalapeños, mayonnaise and mustard on honey wheat bread. What a lunch!!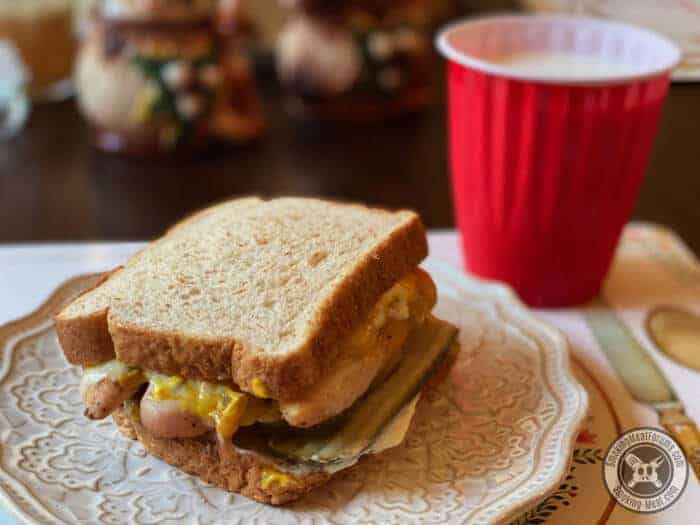 Some Food for Thought about Chicken and Safe Temperature
The USDA says chicken is safely done at 165°F however if you continue to study the science behind this safe temperature for chicken, you will find that the bacteria begins dying when the heat reaches 145°F. What makes it safe is when the amount of bacteria gets down to an acceptable level where it can no longer make you sick.
For instance, if you maintain the internal temperature of the chicken at just 145°F for 10 minutes, it will be completely safe to eat. Maintain 155°F for only 60 seconds and it's also safe.
Some of you will not be willing to adjust to a different cooking temperature than the 165°F you've always used and that's fine however if you are willing to do some research to validate and experiment with what I'm telling you, you'll find that lean white chicken is so much better at slightly lower temperatures.
I have experimented with this a lot over the last while and it's an amazing thing. These tenderloins served at just 155°F are extremely juicy, completely white from edge to edge and absolutely safe to eat.
This is not an issue for dark meat since it is best cooked in excess of 165°F due to the extra fat in the meat.