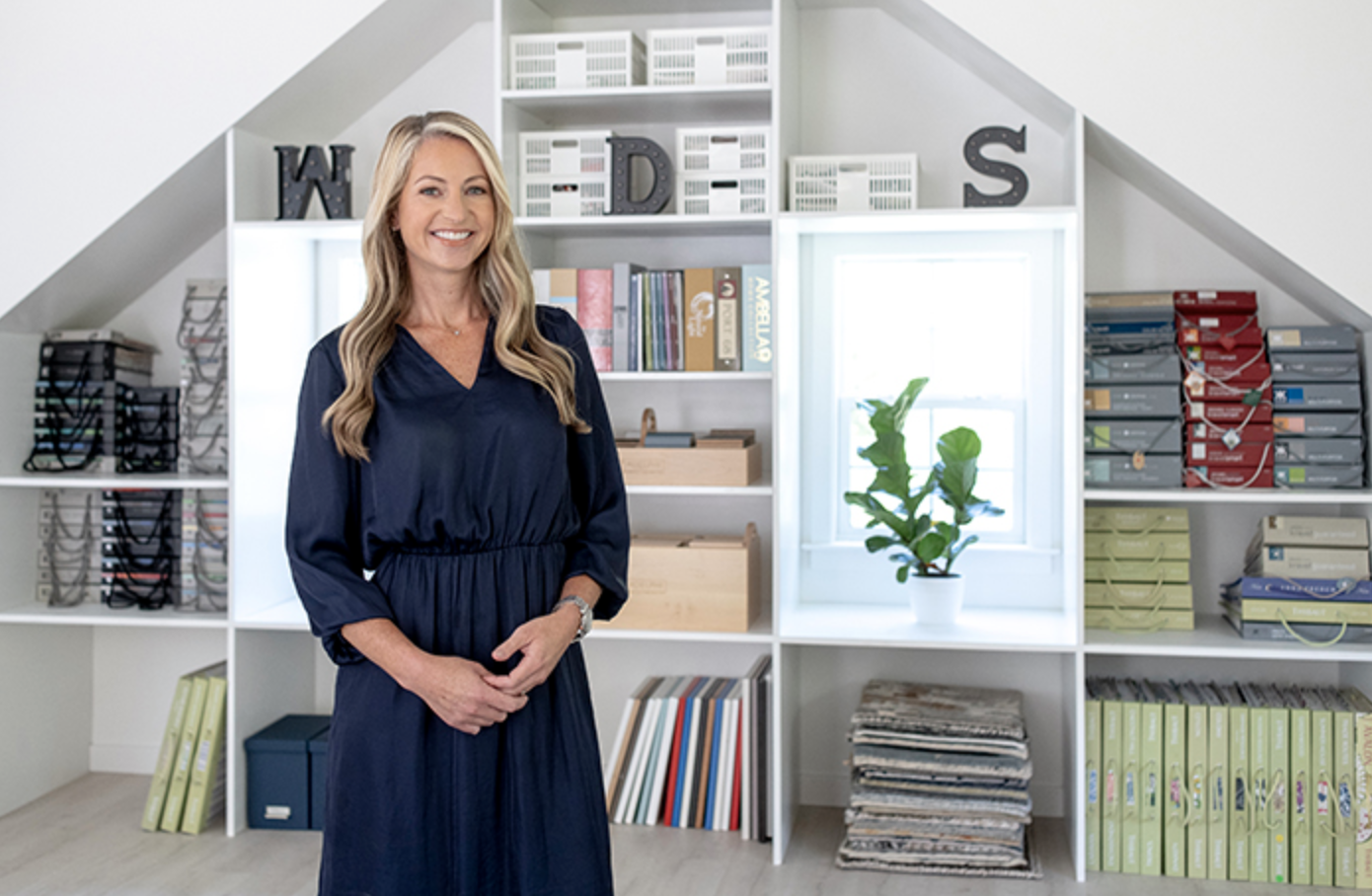 November 13, 2020
Introducing "The Interior Design Blueprint," a power-packed mastermind course launched by Liz Walton, CMKBD, owner of Philadelphia residential design firm Liz Walton Home and a Pennsylvania-based kitchen, bath and interior design veteran. The course is accredited by the NKBA and qualifies for 4 Continuing Education Units (CEUs).
As a Certified Master Kitchen + Bath Designer through the National Kitchen + Bath Association (NKBA), Walton is eager to share her successful business practices with up and coming designers through her new Interior Design Blueprint course. In it, she reveals next-level secrets for residential design, including a step-by-step plan of action with specific directions and a supportive community to help set and reach goals. The course is structured to instill a positive mindset and provide foundational design skills necessary to navigate a new career.
Using real world experience from her leading eponymous design firm, Walton guides students in their creative ability with confidence-boosting exercises and proven habits for positive thinking. The class also reviews interior design styles, such as how to master color palettes, space planning and selecting materials, as well as furniture and textures to balance a room.
Students have lifetime access to the course content along with a private Facebook group to keep conversations flowing. In addition, Walton offers a 30-minute complimentary one-to-one coaching call to dive deep into individualized goals and challenges. To get a head start standardizing office systems for their independent business, Walton offers students her toolkit for success, including personal resources, preferred vendor list, sample client letters, questionnaires and contracts. The is available on her website and will appeal to recent design school graduates or new designers intending to set themselves apart, those who find themselves stuck in their job and have always been interested in pursuing interior design.
"I truly want to spark a student's passion for interior design into a legitimate, profitable and impactful career— all while still maintaining a work-life balance," said Walton. "We've boiled down 20 years of experience into an educational opportunity you can take at your own pace, so you can build on your degree with the right mentality and real-world skills. This course will teach transformative mindsets and transferable skills that will serve you well through any economic landscape. I offer tips to boost revenue and increase your value as a designer. I hope 'The Interior Design Blueprint' inspires students to feel empowered and confident to embark on a new business."
Created and presented by Walton, "The Interior Design Blueprint" highlights her expertise in kitchen & bath and interior design, her natural inner strength derived from her competitive athletic background and her deep spirituality—the perfect foundation to introduce her own motivational course. Walton was selected as a speaker at NKBA's upcoming KBIS 2021. Her presentation is titled "Secret Weapons of Selling: Earning More with 3 Essential Skills." Walton was also invited to speak at this year's Remodeler's Advantage Summit on the power of communication.