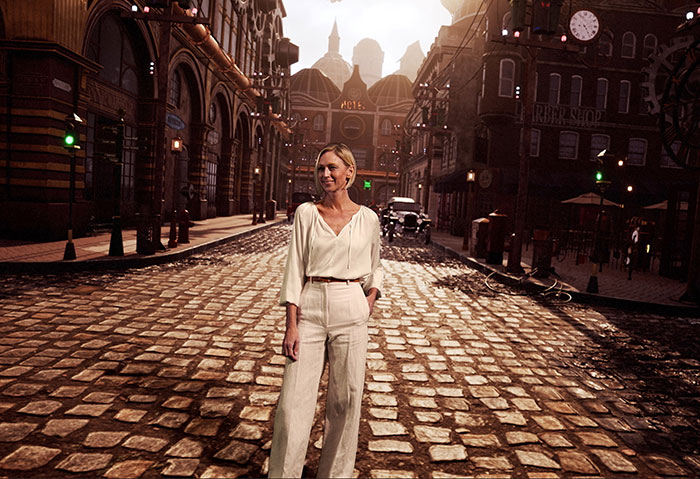 December 7, 2020
The National Kitchen & Bath Association (NKBA), the authority on all things residential kitchen and bath, is pushing the boundaries of virtual events through a new partnership with Sequin AR, an augmented reality content creator. NKBA and Sequin will produce multiple events for KBIS Virtual 2021, the kitchen and bath industry's annual trade show, which is owned by the NKBA.
"KBIS is the premier trade platform for our industry every year. In person or virtually, our job is to make it remarkable," said Bill Darcy, CEO of NKBA. "This new partnership is an opportunity for us to create an unparalleled event for our exhibitors and attendees. Working with the team at Sequin AR, we can produce events like our Design + Industry Awards that are inclusive, interactive — and most of all, entertaining. We want our attendees to feel like they have a front row seat to our version of the Oscars®."
Founded by Robert DeFranco, Sequin AR first garnered global attention in 2019 for bringing five of Madonna's virtual personas to life on stage as part of her performance at the Billboard Music Awards. The performance went viral and earned Sequin AR multiple awards. DeFranco has also worked with Epic Games, the company behind the successful Fortnite video game, and received an Emmy® nomination for the augmented reality work Sequin AR did for this year's Super Bowl.
"NKBA is using cutting-edge technology to deliver an engaging event for their members and industry," stated DeFranco, Sequin's CEO. "This is a significant leap in terms of user experience for the traditional trade-show community. Working with the team at NKBA, we will create an immersive environment that will be relevant, exciting and transformative."
"Year after year, we strive to elevate the presentation and production of KBIS for our community," added Darcy. "Circumstances this year have necessitated bold strides to reinvent the industry's most comprehensive trade expo into a sophisticated, virtual event that will far exceed expectations. This revolutionary technology will allow us to reach a vastly expanded audience and provide a stunning, can't-miss experience for all."
Registration for KBIS Virtual 2021, taking pace from Feb. 9-12, 2021, is now open. Attendance is free for all NKBA members, while non-members pay $50.
Visit  KBIS.com for additional updates and program announcements.